Craith /
Hidden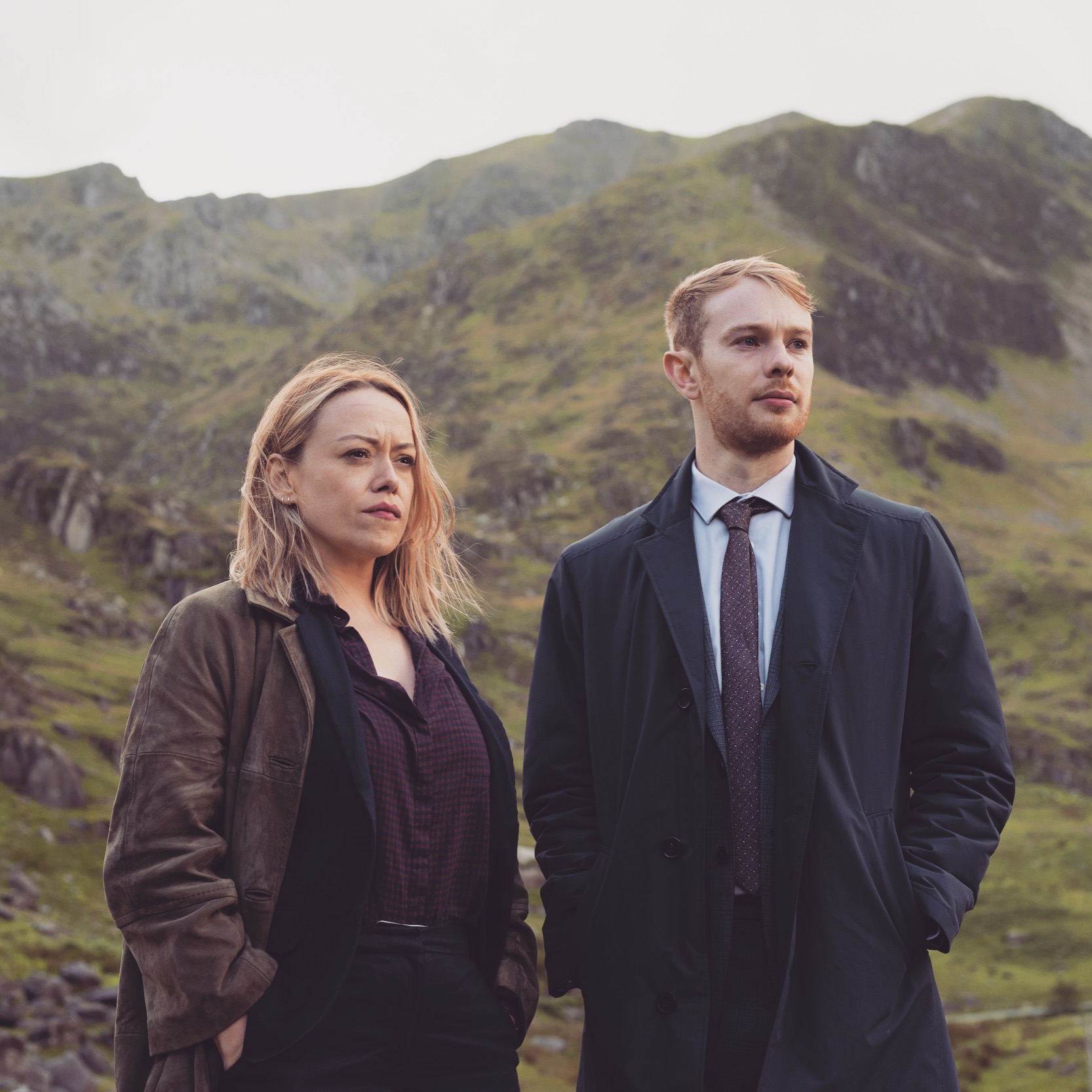 Craith/Hidden
From Bangor, overlooking the churning waters of the Menai Straits, to the abandoned quarries of Llanberis, this is a landscape DI Cadi John knows well. A world she never expected to return to… Drawn back for personal reasons - the faltering health of her beloved father - Cadi finds herself policing the precinct and people of her youth. It is a job she enjoys. However, when the body of a local woman is found in a remote river, Cadi's world - and the world of those around her - is changed forever.
The 8-part series was developed with the support of Welsh broadcasters S4C and BBC Wales and was produced in partnership with leading TV distributors All3Media International. It was filmed on location in north Wales in 2017, and will premiere in the UK on S4C, BBC Wales and BBC Four in 2018.
The series was produced by Severn Screen's Hannah Thomas and directed by Gareth Bryn. Writers on the series include award-winning Welsh novelist Caryl Lewis, James Rourke and Jeff Murphy.
CRAITH/HIDDEN is the type of project that Severn Screen wishes to be known for - an original, culturally specific series aimed at a national and international audience.

Severn Screen is committed to developing the sector in Wales, and will re-invest all revenues generated by CRAITH / HIDDEN into the development of new projects.
Craith/Hidden
O Fangor, dros ddyfroedd Afon Menai, i hen chwareli Llanberis, dyma dirwedd sy'n adnabyddus i DI Cadi John. Doedd hi erioed wedi disgwyl dychwelyd yma... Wedi ei thynnu'n ôl am resymau personol - iechyd difrifol ei thad annwyl - mae Cadi yn darganfod ei hun yn plismona pentrefi a phobl ei ieuenctid. Mae'n swydd y mae hi'n ei mwynhau. Fodd bynnag, pan ddatgelir corff dynes leol mewn afon anghysbell, mae byd Cadi - a byd y rhai o'i chwmpas - yn newid am byth.
Datblygwyd CRAITH / HIDDEN gyda chymorth S4C a BBC Cymru ac fe'i cynhyrchwyd mewn partneriaeth â dosbarthwyr teledu All3Media International. Fe'i saethwyd ar leoliad yng ngogledd Cymru yn 2017, a bydd yn cael ei darlledu am y tro cyntaf ar S4C, BBC Wales a BBC Four yn 2018.
Cynhyrchwyd y gyfres gan Hannah Thomas yn Severn Screen a'r cyfarwyddwr oedd Gareth Bryn. Ymysg awduron y gyfres ydy'r nofelydd Cymreig nodedig Caryl Lewis, James Rourke a Jeff Murphy.
Mae cyfres CRAITH / HIDDEN yn brosiect sy'n agos at galonnau tîm Severn Screen - cyfres wreiddiol, sy'n adlewyrchu diwylliant penodol ac wedi'i anelu at gynulleidfa genedlaethol a rhyngwladol.
Mae Severn Screen wedi ymrwymo i ddatblygu'r sector yng Nghymru, a'r bwriad ydy ail-fuddsoddi'r holl elw o gyfres CRAITH / HIDDEN i ddatblygu prosiectau newydd.
HIDDEN / CRAITH
DRAMA
2018 | UK
CYMRAEG / WELSH
Created by / Crëwyd gan
Mark Andrew
Ed Talfan
Directors/Cyfarwyddwyr
Gareth Bryn
Chris Forster
Eric Styles
Writers/Awduron
Caryl Lewis
James Rourke
Jeff Murphy
Cast/Actorion
Sian Reese-Williams
Rhodri Meilir
Gwyneth Keyworth
Severn Screen
S4C
BBC Cymru Wales
All3Media International